my queen and her rule.
As a woman we have such few strong design women to admire- in fact most of my favorite designers are men-- but Zaha Hadid has had a profound impact on me and my design thinking. The legacy she leaves behind has made it easier for women like me to crash through the glass ceiling. She was a strong force- with an inspiring vision and drive.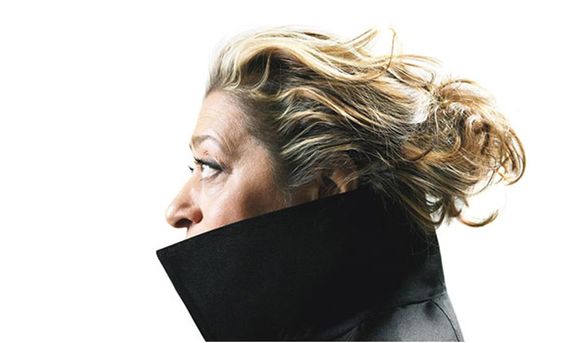 She has served as inspiration since I began at CCS- I would look her work when people told me I was too conceptual- and used her as an example of what was possible. She represented the artful and daring methodically. Her ability to become one of the most famous architects and transform the preconceived notions of what architecture should do- adds flame to my fire- passion in my soul even when the world seems to be rejecting everything.
I have only experienced her buildings just once- the Broad Museum in Lansing Michigan. I followed each compression line in the interior more interested in the architecture and the flow than the art that hung on the walls. I felt transformed- enlightened heightened. It was the most sensory experience I have ever had. Her ability to transform the attendee into her world is incredible. Each attendee had the opportunity to follow her lines and enter her world.
To add icing on the cake my wonderful fiance proposed to me outside her building.
It was the best day of my life.
Everyday I try to carry the torch as best as I can in male dominated career fields- to go further to push harder and to do epic shit.
"You have to really believe in not only yourself; you have to believe that the world is worth your sacrifices." Zaha Hadid