MERCEDES-BENZ
ROCK IN RIO 2015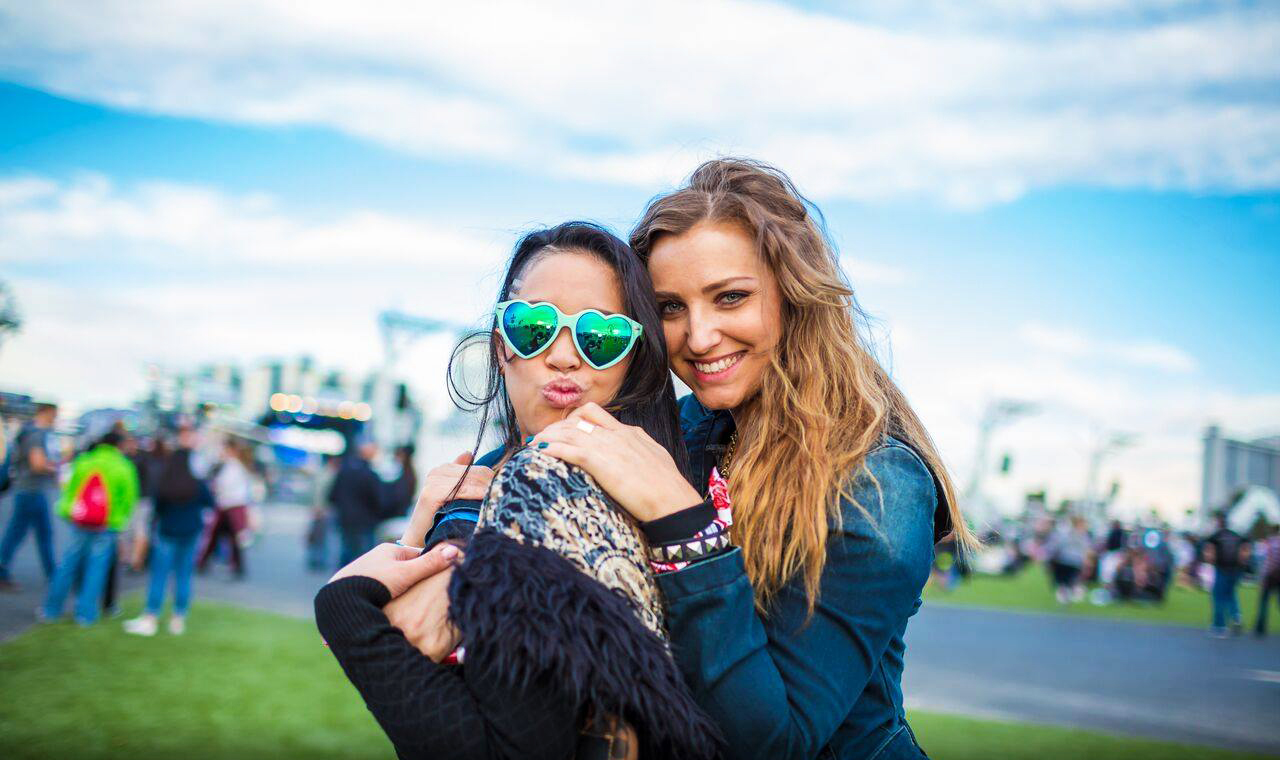 OVERVIEW OF THE EVENT
MGM Festival Grounds Las Vegas. Project parameters including creating activations around the Iron Schockl Ride and Drive.
YOU ARE HERE.
Centrally located the proposed site location for the Mercedes-Benz Ride and Drive will drive and generate appropriate leads.
ALIGNING WITH THE AUDIENCE - MILLENNIALS AND PROGRESSIVES
Millennials can not be preached information, they need to feel it, touch it, and explore it for themselves. They need to feel the brand through an experience. They are driven to enhancing their lives in all facets and want brands to align with them.
RETHINKING CONVENTION
Let's challenge the way ride and drive experience have been done. Re-imagine and liberate our traditional thinking-because our attendee is NOT TRADITIONAL. So why should their ride and drive be? We are adding layers of interactive when they make sense to the journey and to heighten the story not just because they are cool.
THE THEME
Heightened Expectations. Experience a custom and unique ride and drive, curated by Mercedes-Benz decided by you. An adventure of a life time awaits. Designed to heighten your five sense in a way that they have never been heightened before. Wherever you need to go- only Mercedes can take you to your final destination. Your Journey Awaits.
IT ALL BEGINS WITH YOU
All experiences of the Evolution Tour could be enhanced with the Mercedes Benz RFID badge. Register just once at any engagement and receive the Merceds Benz bracelet. It knows who you are, where you are going, what your dwell time is, what you have engaged in, and can push branded content to your email or smart phone based on what you are engaging in. Talk about Data Capture- seamlessly.
HEIGHTENED EXPECTATIONS
It is about connecting with your audience on a deeper level; creating something more. The Mercedes Benz Ride and Drive is curated by Mercedes designed by you. The Mercedes Ride and Drive consists of three tracks all based on three locations to highlight the G Class' capability in various terrains. Venture to Austria to see how the G Glass performs in the snow, Arizona to tackle the sand, or the Galapagos Islands play in the mud. Regardless of your destination only Mercedes can get you there.
MAIN ENTRANCE
This is not your conventional Ride and Drive. We re-imagined this bad boy- just for you. Because you are not typical nor should your Ride and Drive Experience be. Imagine a mountain that set the tone for your journey, through media, and set the mood through a custom music playlist.
What if the experience knew your name?
Stop imagining- it's HERE. Only Mercedes can curate this Heightened Experience. Check in at the registration desk, and let's begin.
REGISTRATION PROCESS
It couldn't be any more simpler. A Mercedes Benz Brand Ambassador will help guide you through our seamless registration process. We will ask you a few questions, get your contact information, and begin to curate your custom Mercedes Journey- Simply select your journey- Austria, Arizona and the Galapagos Islands, and wait in our party line. We will give you an awesome Mercedes RFID Badge- but we think it looks more like a piece of jewelry.
The RFID bracelet allows for all of your Mercedes experiences to be seamless allowing for Data Capture to be nearly invisible. Can be used with all Mercedes' activation at Rock and Rio.
THE IRON SCHOCKL
do you dare tackle it?
Your G Class Chariot awaits- as you board sole or with a group, your name appears on the Mountain; as well as your destination location. Just a nice shout out to the riders on this Journey. The music begins playing inside the G Class highlighting the speakers and quiet cabin. Our custom music playlist is curate specific to your journey.
Your Journey begins. Hold on tight.
THREE JOURNEY'S- THREE PATHS
HEIGHTENED EXPECTATIONS. THE MOVIE - STARING YOU
As you climb above the Iron Schokel- we capture your reaction via a go pro placed in the vehicle. The Heightened Expectations the Movie will be a stylized cinematic video, slicing together your reaction and the G Class climbing various terrain of your selected Journey.
EXCLUSIVE MUSIC DOWNLOAD
An exclusive music track available for free download just for you. Our way of saying thank you. Instant gratification. Pushed to your phone or emailed. Share to your video to social media. Instant gratification.
Now that is what I am talking about.
NORTHERN LIGHTS PRODUCT SALON
Again- your journey- your decisions. Visit our Northern Lights Product Salon, visit our name plates that have the same festiveness as the G Class. Engage with the products, be inspired by the visual landscape, have a seat and stay a while. The Product Salon features three art gallery like settings; the G Class Gallery, GLA, and CLA Gallery. This is not your typical cars on display. This is much more. Engaging and inspiring the galleries change stories over time. The interior paths ways feature fun callouts and messaging using your RFID bracelet.